A one-of-a-kind augmented reality experience to welcome LeBron James to Los Angeles.
We partnered with Nike and On Board Experiential to help welcome LeBron James to Los Angeles. The primary objective was to create a unique moment for shoppers at the Foot Locker House of Hoops in Hollywood utilizing Snapchat Marker Tracking Lens. We brought LeBron to life through a larger than life mural that would serve as the canvas for the AR experience. Snapchat users could unlock the lens in-store, point their devices at the mural, and watch LeBron recreate one of his iconic first dunk as a Laker.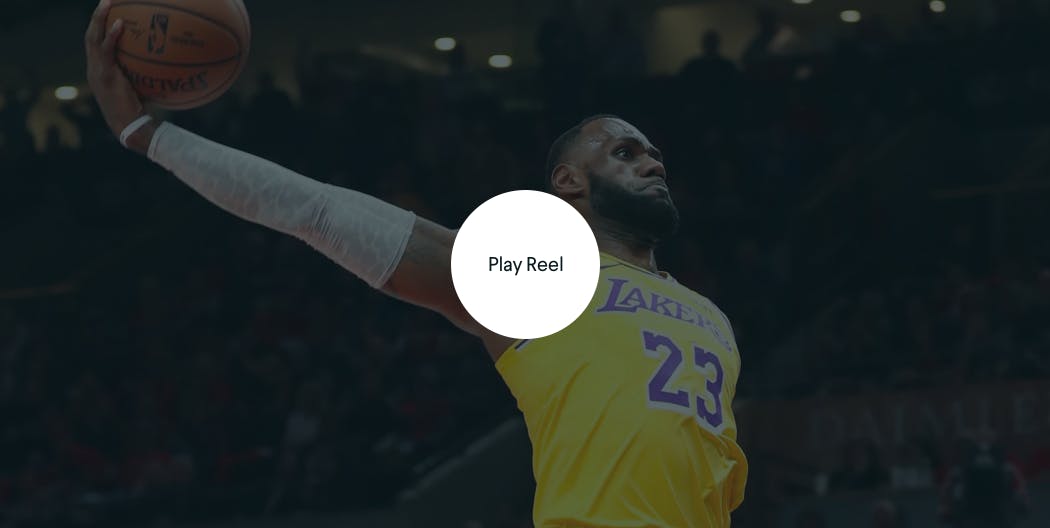 Our Approach
As a marker based experience, we understood that we had to start with the end experience in mind first, ultimately landing on the King fading out from a massive mural, executing a dunk and of course, finishing with his iconic celebration.
The Challenge
The teams all faced a series of constraints including adapting the lens to fit within the physical space limitations of the location as we worked within the bounds of the store and it's displays.
Larger than life, this unique experience drove value far beyond the in store audiences.
The lens struck such a passionate chord with fans that upon the launch of the lens, the experience immediately went viral garnering more than 2 million+ hits, 57,000+ likes, and 9,300+ retweets in the first 48 hours. Among the attention, the experience was covered by outlets such as Bleacher Report and was retweeted by The King himself. The work has been described as a "viral hit" and a slam dunk.
Go get dunked on at House of Hoops
6801 Hollywood Blvd
Los Angeles, CA 90028
Behind the Experience
Fishermen Labs
Eden Chen — Brand Strategy Manager
Cobalt Cox — Director of AR + VR
Brian Cavanaugh — Project Manager
Andrey Kolesnikov — Lead 3D Artist
Evgeniy Palamarchuk — Developer
Andrew Vivchar — 3D Artist
Dmitriy Tunik — 3D Animator
Snap
Shawn Dedeluk — Creative Strategy Lead
Amanda Ivie — Account Manager
Tyler Kunkel — Account Manager
Julia Kelleher — Creative Strategy Specialist
Robin Zweig — Account Executive
OBE
Alisha Bryant — Account Manager
NIKE
Gene Ikeda Digital — Marketing Manager
Chellon Massengill — Retail Marketing Manager
Marcus Arman — Brand Experience Director